Welcome to We Are Airstream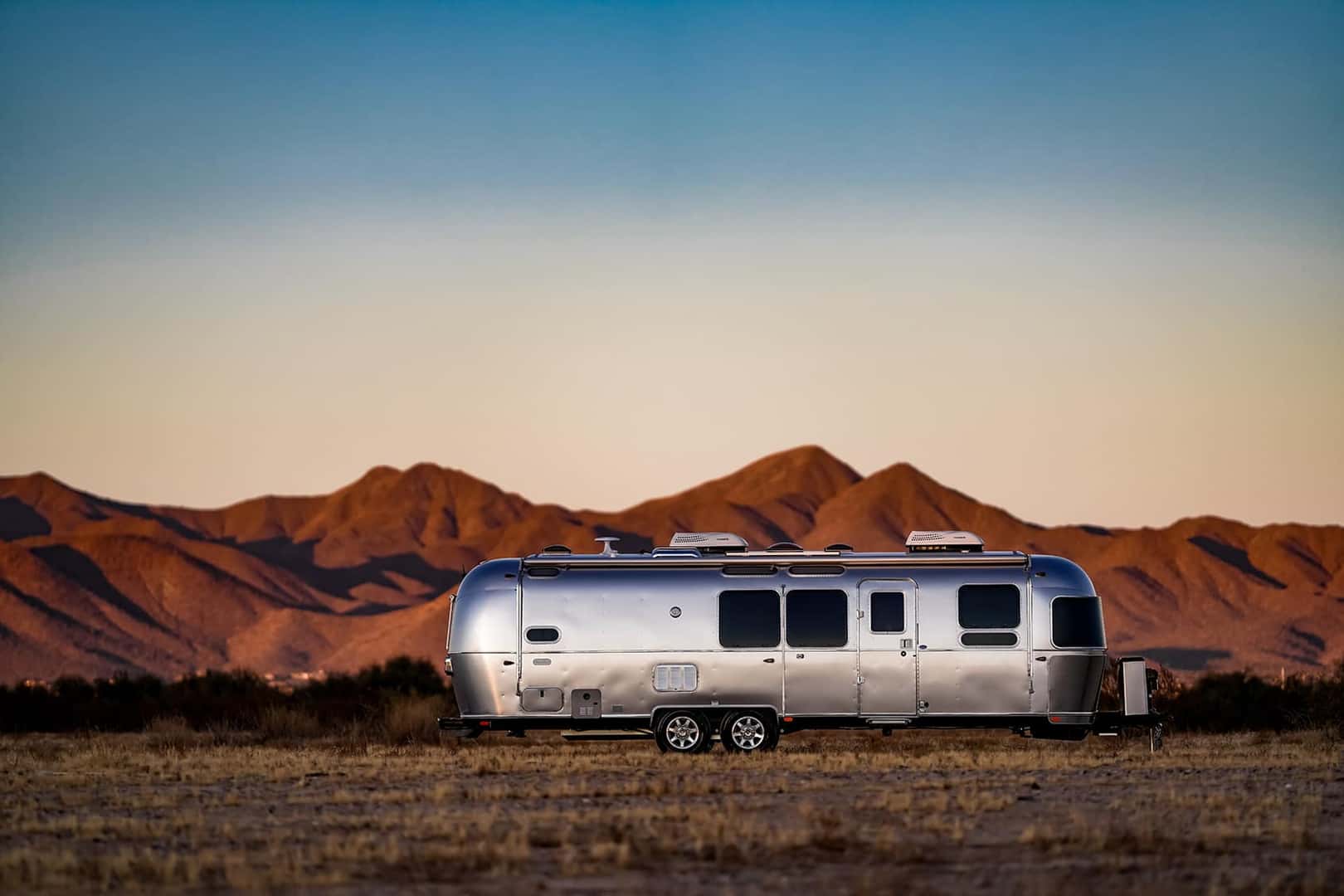 Not sure which model is for you?
With so many models, options and customizations, We Are Airstream has a model fit for your needs.
Advanced Storage Reservations
AIRSTREAM'S FUTURE, "WE ARE AIRSTREAM" CHANDLER IS NOW OPEN AND READY TO SERVE YOU! WE WILL OFFER AN EXCLUSIVE RATE FOR THE FIRST 100 RESERVATIONS. SIGN UP TODAY
Service Center
Our techs offer expertise in multiple disciplines so that we can properly service all of the Valley of the Sun. What's more, we also offer TV and Wi-Fi for you to take advantage of if you decide to wait.
Airstream Journal
3 Ways to Get Cleaner Car or Trailer Windows
Cleaning up your travel trailer or car can be a big task, especially if you have a lot of windows. Sunroofs, quarter-windows, portholes and more complicate the process, but you can rise to the task with a few tools and these three tips to getting cleaner windows.
Use Microfiber Cloths and Ammonia-Free Glass Cleaner
It's a match made in heaven. Microfiber cloths, rags and towels are your best bet for cleaning without fearing scratches from the material. You should own a lot of these if you own a car, they are great for cleaning any part of a vehicle or trailer.
Use ammonia-free glass cleaner any time you are cleaning automotive glass or cleaning indoors. Ammonia can be toxic if inhaled in enclosed spaces, so go for ammonia-free. Spray your rags or towels first, not the glass for better results and to prevent fluids from dripping or flowing down onto other surfaces.
Wiping Directions Matter
When cleaning glass, you can improve the clarity of your cleaning job by making sure to wipe in the same direction consistently. For large pieces of glass like windshields and tall door windows, you might want to go both up-and-down and side-to-side. Otherwise, marks left by vertical strokes catch sunlight differently than horizontal ones and both catch light far better than circular strokes.
Use a Cleaning Tool with a Handle for Large Glass Areas
Cleaning the inside of a windshield is often most difficult because it requires remarkable flexibility and patience with uncomfortable angles. Make this and other large glass cleaning projects easier by finding a long glass cleaning tool with a pivoting head. These can help you reach corners with good pressure and sit more comfortably while you clean. You can wrap the head in clean microfiber instead of buying replacement head covers too.
Interior Options in the 2021 Airstream Flying Cloud
Fresh Interior Décor and Options Added to the 2021 Airstream Flying Cloud
While the Airstream model lineup has brought forth classic and modern options, the 2021 model year has faced several fresh upgrades from previous years. One such model with a fresh look is the 2021 Airstream Flying Cloud. Available now at Airstream of Scottsdale, we go over the upgrades to the interior of the model below:
Interior Décor Replaced, New Look Inside every 2021 Airstream Flying Cloud
For the model year, the interior décor options have been completely replaced with the new Sunlit Maple schemes, which offer both Seattle Mist or Carolina Clay Ultraleather. The option differences are most noticeable in the seating area and offer two unique and stylish contrasts to the overall look inside each model. Other fresh interior upgrades include:
Tankless On-Demand Water Heater
Platinum-Gloss Flat Kitchen Cabinets
Microwave or Convection Microwave Oven Option
The interior view of the all-new decor scheme on the dinette inside the 2021 Airstream Flying Cloud.
Other Interior Amenities Inside the 2021 Airstream Flying Cloud
Beyond the refreshed interior looks, the 2021 Airstream Flying Cloud adds several options in other areas of the cabin. One popular option comes in the available Rear Hatch swing-down door available in the 25FB models. This provides a secondary access point as well as a great feature for those beautiful evenings or warm days. Meanwhile, blackout curtains now come inside each master bedroom space. As for lighting, each 2021 Airstream Flying Cloud will have warmer lighting tones from previous years. Lastly, a new Stainless-Steel Sink and Faucet combination will be available to match the fresh and modern interior.
Find a 2021 Airstream Flying Cloud at Airstream of Scottsdale!
With a fresh new interior as well as its many floor plans and customization options, the 2021 Airstream Flying Cloud is a great option for any couple or small family. Plus, its smaller options provide the ideal towing size for SUVs and smaller trucks. Stop into Airstream of Scottsdale to find select models in our inventory or give us a call for any questions!